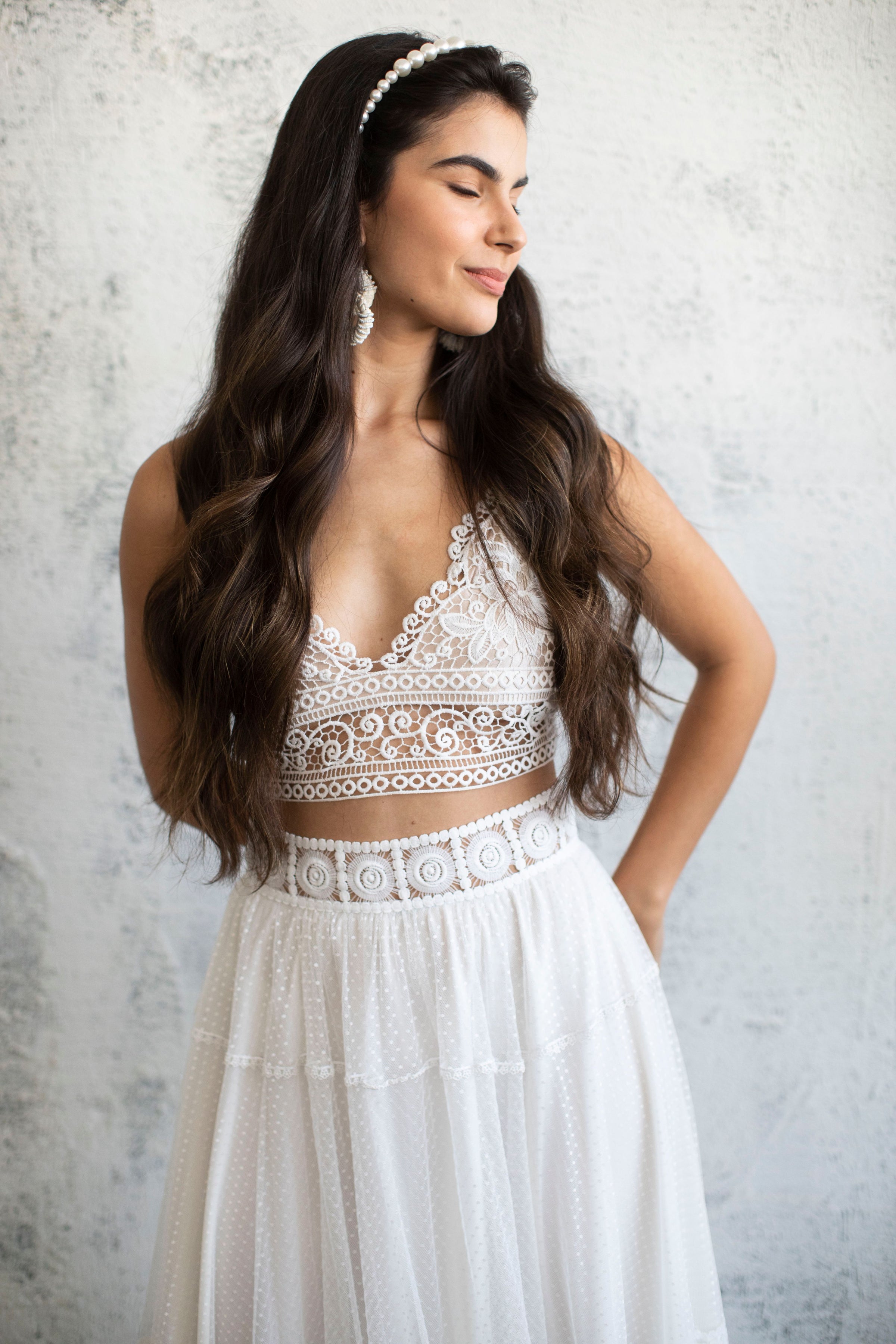 Beach wedding for an adventurous bride, An alternative wedding dress, Bridal crop top in a bohemian style.
Embrace the trend and showcase your style with our stunning collection of Crop Top Wedding Dresses. Our curated assortment offers a refreshing twist to traditional bridal gowns, perfect for the modern bride seeking a unique and playful look.
Exuding a blend of comfort, style, and a hint of flirtatious charm, crop top wedding dresses are an ideal choice for summer weddings, beach ceremonies, or for any bride wanting to break away from the conventional and make a bold fashion statement. Our collection offers a wide array of designs, from minimalistic chic to intricate lace detailing, ensuring a fit for every personal style and theme.
Whether you prefer a romantic, bohemian ensemble or an elegant, glamorous set, our crop top wedding dresses are designed to highlight your individuality while providing the grace and beauty every bride deserves on her special day. Each piece is crafted with exquisite attention to detail and quality materials, promising not just a show-stopping dress, but a cherished memory.
Unveil your modern spirit with our Crop Top Wedding Dresses - because every bride deserves to feel radiant, comfortable, and unmistakably herself. Begin your journey towards the aisle with us, and fall in love with the world of possibilities in wedding fashion.